24h 7d

| TEL: +39.338.86.73.247
Barriere di Contenimento Galleggianti
Floating Containment Oil Booms
rullo avvolgi barriere antinquinamen
Rulli avvolgitori per barriere antinquinamento galleggianti
rullo avvolgi barriere antinquinamen
Rulli avvolgitori per barriere antinquinamento galleggianti
rullo avvolgi barriere antinquinamen
Rulli avvolgitori per barriere antinquinamento galleggianti
rullo avvolgi barriere antinquinamen
Rulli avvolgitori per barriere antinquinamento galleggianti
compensatore marea barriere antinqui
Compensatori di marea per barriere antinquinamento galleggianti
compensatore marea barriere antinqui
Compensatori di marea per barriere antinquinamento galleggianti
compensatore marea barriere antinqui
Compensatori di marea per barriere antinquinamento galleggianti
compensatore marea barriere antinqui
Compensatori di marea per barriere antinquinamento galleggianti
Oil containment boom reels are devices for storage, deployment and recovery of longer lengths of boom. (fence or inflated). Boom reels may be hydraulic, eletrically or manually operated. They can be fixed or on wheels.
Boom Reel
Tidal Compensator
Tide compensators are devices that allow he containment boom to ride up and down to existing structures (piers, docks, banks of canals, etc ), creating a seal for oils and other floating substances and follow waves and tides.. They usually consist of a fixed part that is rigidly fixed to the existing structures, and a floating part on which the boom is moored. The fixed part generally consists of a pipe or rail with fixing plates. The floating part is a cylinder or a skid, with its own buoyancy and free to slide on the fixed part, pipe or rail.
The floating part is fitted with a plastic gasket (rubber or PVC) that seals the gap.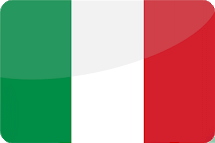 attacco magnetico barriere antinquin
Attacchi magnetici per barriere antinquinamento galleggianti
Magnetic hull connector is used to attach an oil containment boom to the hull of a ship or other flat metal surface, creating a tight seal.
A simple handle allows you to disconnect the device when the operation is finished.
​
Magnetic Hull Connector